dLab Ventures - a design driven incubator
.
We've got a high tolerance for risk. We fly planes, paraglide, surf, ride motorcycles and invest in new start-up product ventures. Living on the edge is fun so why miss out? With hundreds of products launched for both our clients and our in-house design incubator, dLab Ventures, we wanted to create a venue where we could share the many lessons learned the hard way to those venturing into the unknown for the first time. Many of our ventures have become stand alone brands selling worldwide at coveted retail venues like the Apple Store and in mass big box shops like Sam's Club and Walmart. We believe in the power of design-driven business and we want to empower creatives to successfully launch their own products and brands.
We are here to help you if you have the passion, the drive and - great ideas.
Are you the next big thing? 
We invest in people first and ideas second. If you feel you have what it takes to survive the road to launch and you have a design related entreprenurial venture for potential incubation by dLab Ventures please, send it over. We make it easy. Prepare a 10 slide PDF that showcases the problem you are solving, why this problem is relevant, a basic landscape overview, the team behind it (if its just you thats okay too) and what you are looking for in order to move forward. If dLab see's potential in your venture and decides to consider participation, investment may take the form of:

1) seed funds of up to $20,000.
2) mentorship for up to 1 year. 
3) studio space for up to 4 designers. 
4) legal and business advice.
5) copyright and patent advice. 
6) vendor introductions, US and international.
7) design refinements & enhancement recommendations.
8) venture capital investment or introductions.
9) potential licensing of your idea into the Orange22 family of brands and products.
Submit your PDF via email to: general(at)orange22.com and a team member will get back to you. 


Please Note

:

If you feel the need to have us review an NDA for signature please send it along with a one page overview of your idea and size of your target market prior. Upon review we'll advise you on
next steps. 
Below is an overview of current dLab Ventures of those whom survived the launch. These stand-lone brands range from services to softgoods products, contract furnishings and even health supplements. In all cases design and or innovation was the main driver.

Botanist™ Eco-Modern Contract Furnishings & Accessories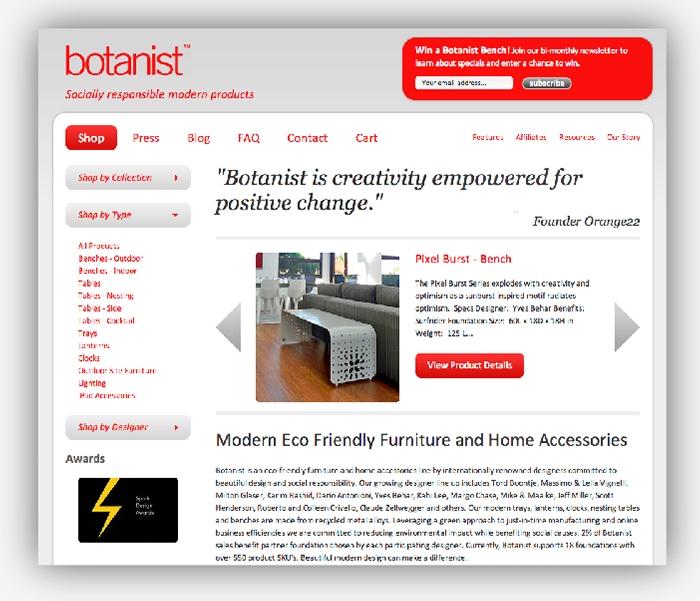 GRID-IT® Hold All Technology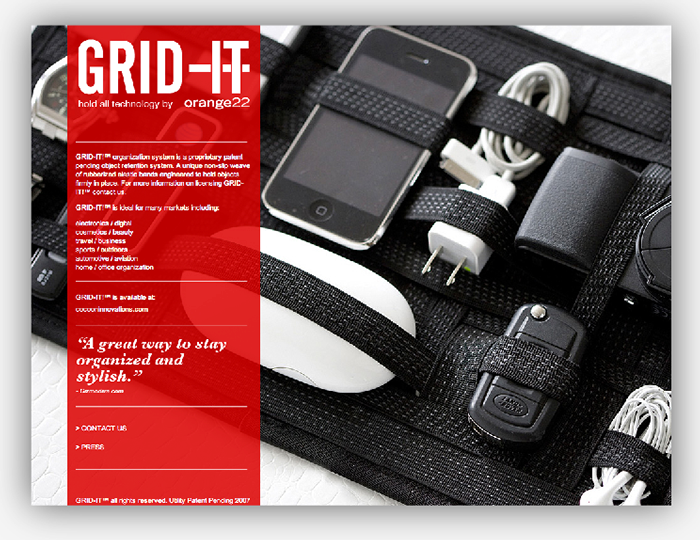 COCOON™ Organization Redefined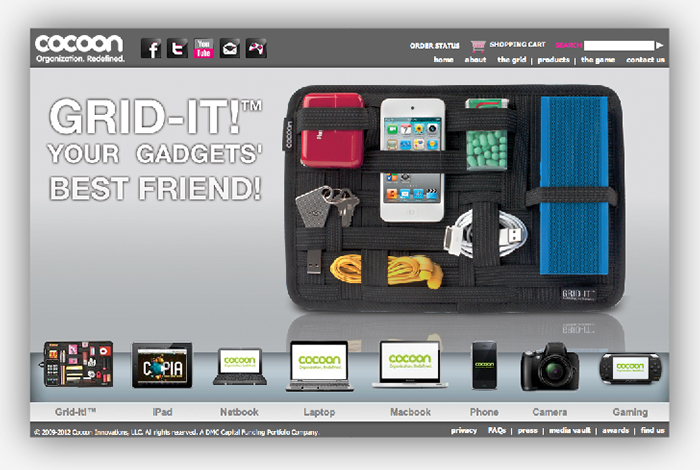 PULL™ Magnetic Merchandising System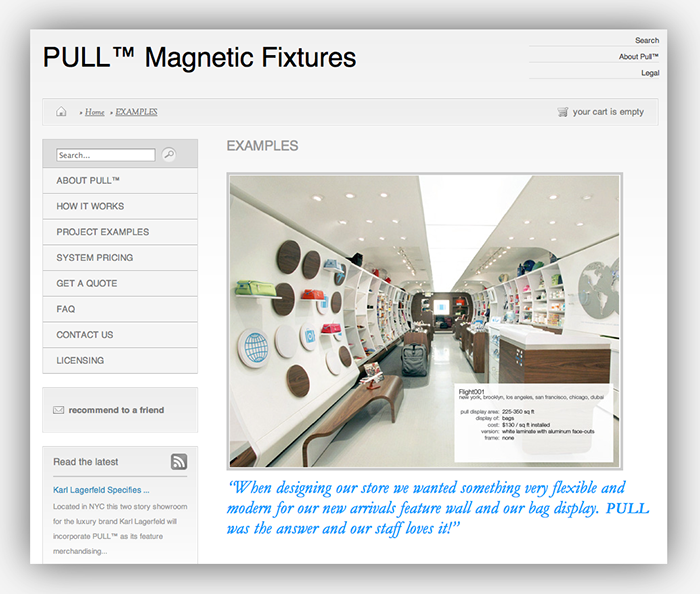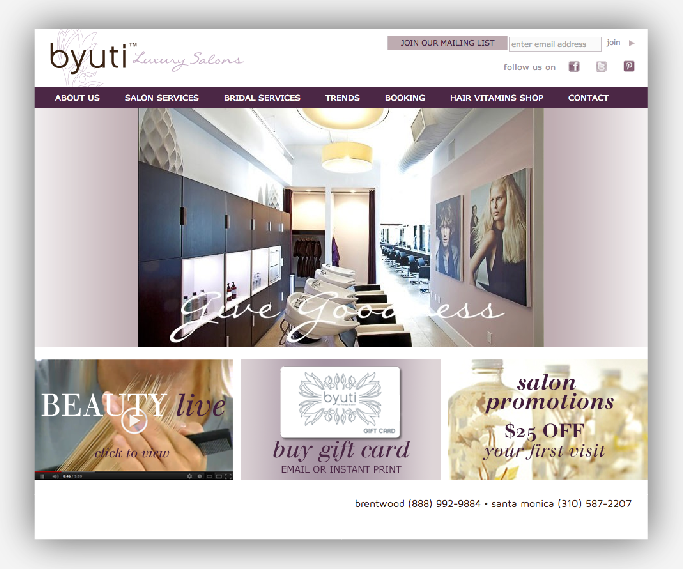 Dario Antonioni Design & Product Development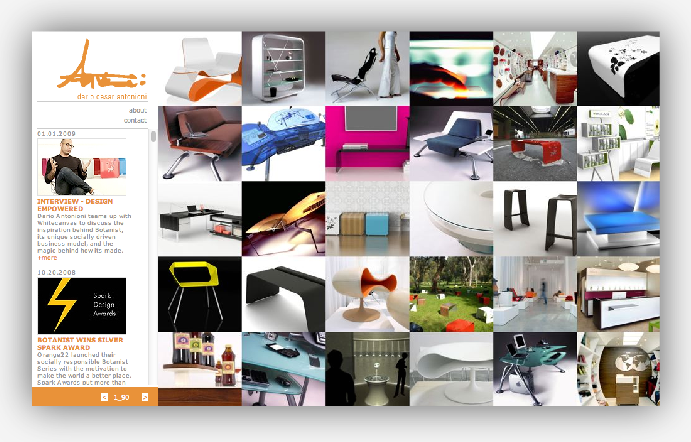 Surfer Supplements™ - Stay Healthy Rip Longer