Interested in scheduling a lecture with design entrepreneur Dario Antonioni?
Please connect with us. Dario loves to engage audiences of all types on any topic related to design and entrepreneurship. To schedule a lecture for educational institutions, trade events or corporate events please send an email request to: general[at]orange22.com. Include dates, event and venue information. A team member will get back to you as soon as possible. Thank you.
Keynotes & Lectures 
Art Center College of Design LA - Lead Faculty for Sponsored Projects 2000 - 2007 
   GE Health Care Anywhere - Design Matters - Lead Faculty 
     Avery Dennison The Future of Printing - Lead Faculty
     INDEX Design to Improve Life - Denmark - Established Studio Abroad - Lead Faculty
     Medical Innovations Conference - Pasadena - Guest Lecturer
     Licensing Your Ideas: DOT Entrepreneurial Event - Featured Panelist 

San Jose State University - San Jose - Guest Lecturer 
Otis College of Art and Design - Los Angeles - Guest Lecturer
California State University - Long Beach - Guest Lecturer 
University of Cincinnati - Guest Lecturer
Savannah College of Art and Design - Guest Lecturer
Brigham Young University - Utah - Keynote Speaker
3F Famous Furniture Fair - China - Guest Lecturer
E&S Envisioning and Storytelling - Vancouver Railway Project - Featured Panelist
"Imagination is the beginning of creation. You imagine what you desire; you will what you imagine; and at last you create what you will."
- George Bernard Shaw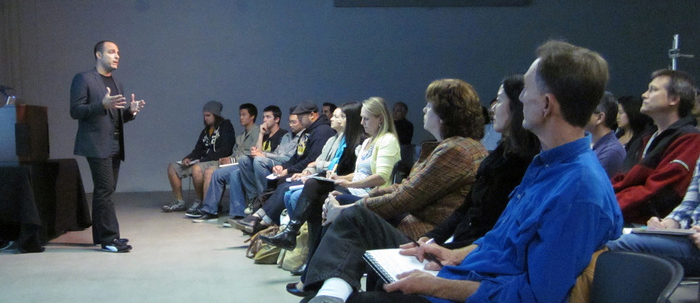 "Dario, thanks again for presenting, that was amazing. I can tell you we have had many speakers in this class over the past few months and none had anywhere near the impact that yours did! The students couldn't stop talking about it. You made the subject of design entrepreneurship very approachable and relevant. I think we have to find a way to get together, it seems a collaboration of some nature is in order. You articulated so many of the things floating around in my head it was a catalyzing experience."
- Scot Herbst, Designer & Faculty | San Jose State University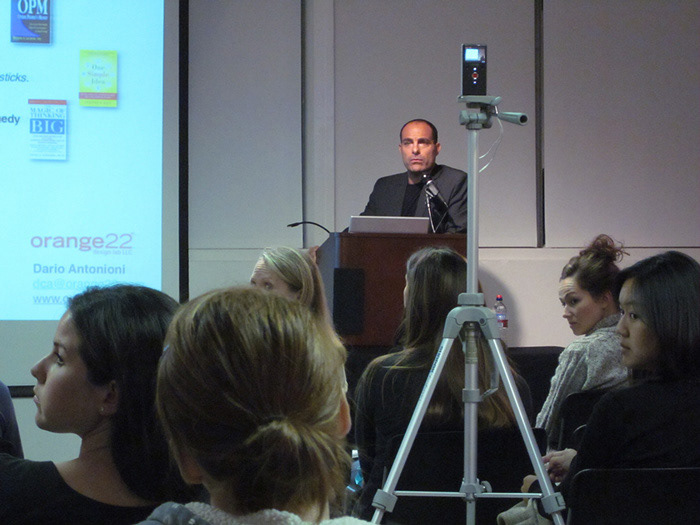 "Dario - Your lecture last October at CSULB has lead to four students successfully funding a project through Kickstarter! Thanks again for sharing your path and lessons learned. You've made a big difference in their lives."
- Debra George IDSA | CA State University Long Beach

"Dario: It was such a pleasure to coordinate your visit and enjoy your enthusiasm and love for "creating!" You were so inspirational in all your presentations, but I feel strongly that your candid and heartfelt responses in the moderated Q & A will affect changes in the lives of many. Thank you for sharing your passion with us. I believe you have several hundred more new fans and friends!"
​​​​​​​
- Wendy Harris - ASID CKE Department of Interior Design | BYU University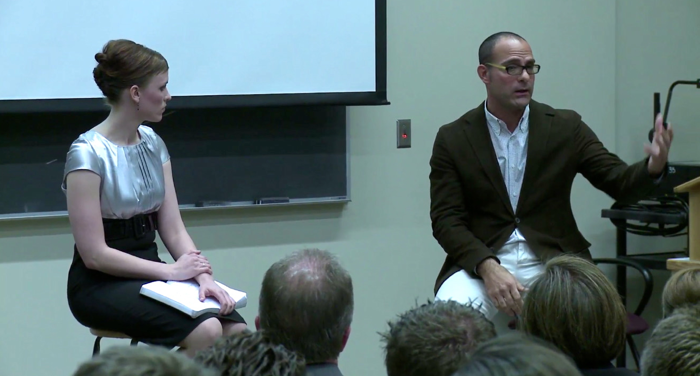 "Dario: I want to take this opportunity to personally thank you for participating in our lecture series this semester. You have left a lasting impression on all of us. In addition to the students, we had many professionals in attendance that night. Your dynamic presentation style really woke us up to new opportunities -- we are still buzzing about it. Because of you, and our other lecturers, our school is becoming a gathering place for designers. The momentum is building and I am hearing more and more people comment on how great it is to have an active community again. Thank you for supporting CSULB, IDSA-LA and the Los Angeles design community."
​​​​​​​
Dave Teubner - IDSA. Professor CSU Long Beach 

"I had the pleasure to work with Dario in a highly successful funded project at Art Center with GE Healthcare for which he was one of the lead faculty. I was very taken, not only by Dario's mentorship of the students, but by his leadership in a highly regarded faculty team and with a number of high level GE reps and international development experts that were invited to offer critiques of the student work. Dario is of course an exquisite designer and one very attuned and in sync with the larger issues that affect the design practice today. I have the highest regard for him." 
Mariana Amatullo - Design Matters Director, Art Center College of Design