INTERNATIONAL CHIC
For nearly 40 years, Pan Am's legendary, transcontinental Flight 001 served as the prevailing definition of international chic. Originating in San Francisco, the flight included stops in such centers of sophistication as Tokyo, Hong Kong, Istanbul and London. Forty-six hours after take-off, the plane touched down in New York—the city in which John Sencion and Brad John, owners of Flight 001 retail outlets, opened their first Greenwich Village store in 1999. From the start, the retail partners wanted a space that recreated the glamour of Pan Am's 1960s heyday.
THE RIGHT STUFF
Had Sencion and John enlisted the founder of Pan Am himself, they couldn't have found a more appropriate man for the job than Antonioni, a designer with formal training in both aerospace engineering and industrial design. He started with a study of airport terminals and aircraft interiors from the 1960s, drawing inspiration from their sleek, mod lines. But he modernized the vibe, with curved, white ceilings and fuselage-inspired walls that display the retailer's selection of goods. Surfaces are swathed in contemporary, sexy materials—like Pirelli tiles, walnut paneling and opaque Plexiglas. And beneath the glimmering white surfaces, Antonioni gave the store a liberal shot of wit, including the cash wrap that mimics an airport ticket counter and storage compartments that look like the overhead bins on a 747. In a "baggage claim" zone, Flight 001's selection of suitcases is displayed, while new accessories sit on shelves designed to look like porthole windows.
TRANSCONTINENTAL
Today, Flight 001 is a veritable empire, with locations across the U.S. and beyond. From Chicago to Brooklyn, San Jose to Los Angeles, each store bears Antonioni's design imprint. In San Francisco, a store-within-a-store, known as "Flight 001 Shuttle," sits in the high-end department store Henri Bendel. And like the original flight itself, the Flight 001 retailer crosses oceans: In the United Arab Emirates, another Flight 001 store-within-a-store services customers of Harvey Nichols in Dubai.
SERVICES DELIVERED
+ Brand Strategy
+ Space & Product Planning
+ Concept Developement
+ Retail Experience Design
+ Interior Architecture
+ Custom Fixture Design
+ Custom Millwork Design 
+ Communication Design
+ Construction Management
+ International Roll-Out
+ Vendor / Contractor Sourcing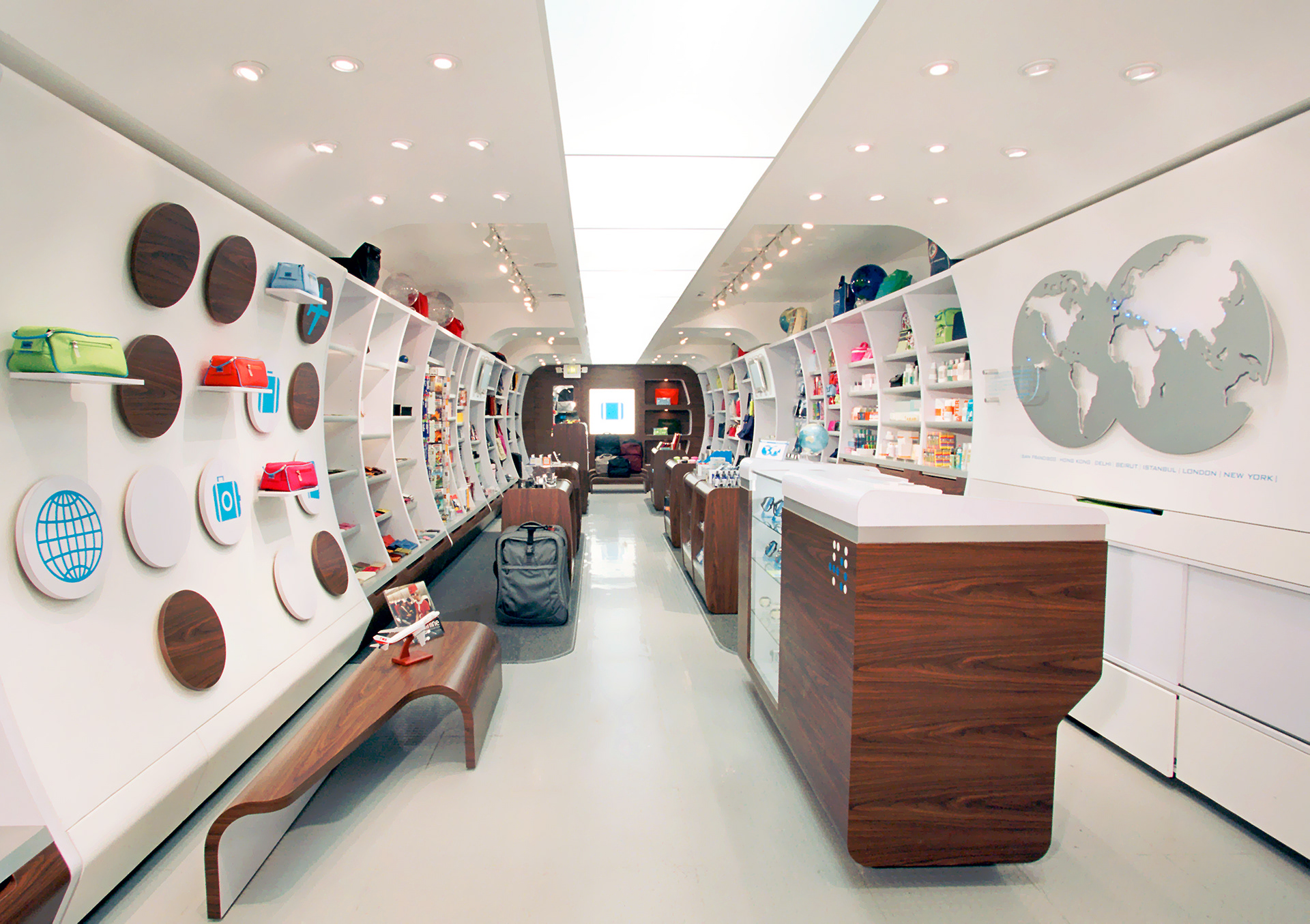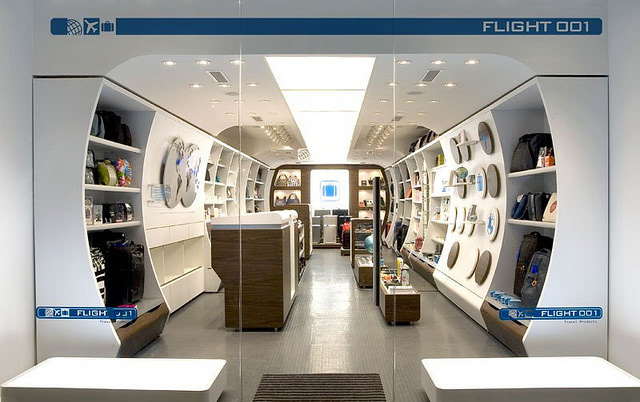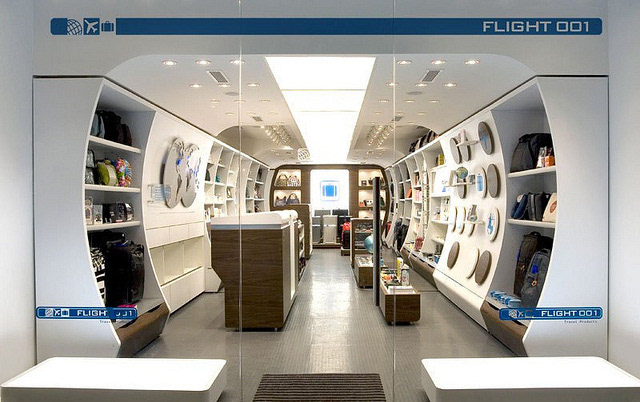 Select Press & Publications