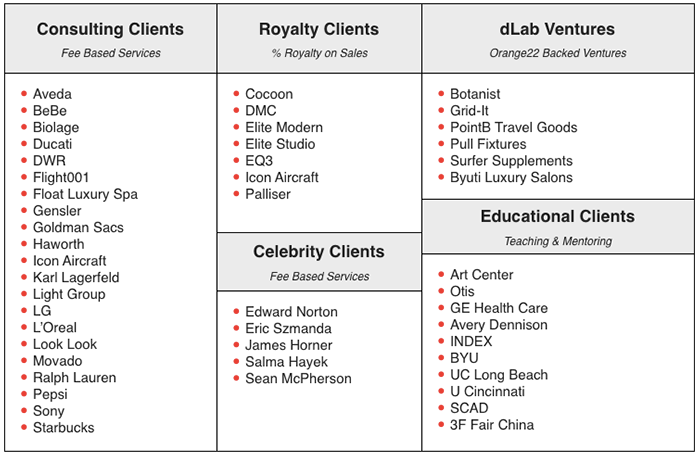 Interested in scheduling a lecture with design entrepreneur Dario Antonioni?
Please connect with us. Dario loves to engage audiences of all types on any topic related to design and entrepreneurship. To schedule a lecture for educational institutions, trade events or corporate events please send an email request to: general[at]orange22.com. Include dates, event and venue information. A team member will get back to you as soon as possible. Thank you.
"Dario, thanks again for presenting, that was amazing. I can tell you we have had many speakers in this class over the past few months and none had anywhere near the impact that yours did! The students couldn't stop talking about it. You made the subject of design entrepreneurship very approachable and relevant. I think we have to find a way to get together, it seems a collaboration of some nature is in order. You articulated so many of the things floating around in my head it was a catalyzing experience."
- Scot Herbst, Designer & Faculty | San Jose State University